Awake Chocolate is a quirky caffeinated chocolate brand centered around their mascot, Nevil the owl. I created
award-winning
(dotComm 2019 Gold Award)
 email collateral for their brand along with some digital ads.  A lot of these emails included illustrations and gifs I created for them.
The above and below emails are one of my favorites created for May the 4th: Dark vs. Light Chocolate & Yoda Judgement.
Here's a campaign for: Halloween & the new season of Game of Thrones along with a Summer, Christmas, and Thanksgiving campaign...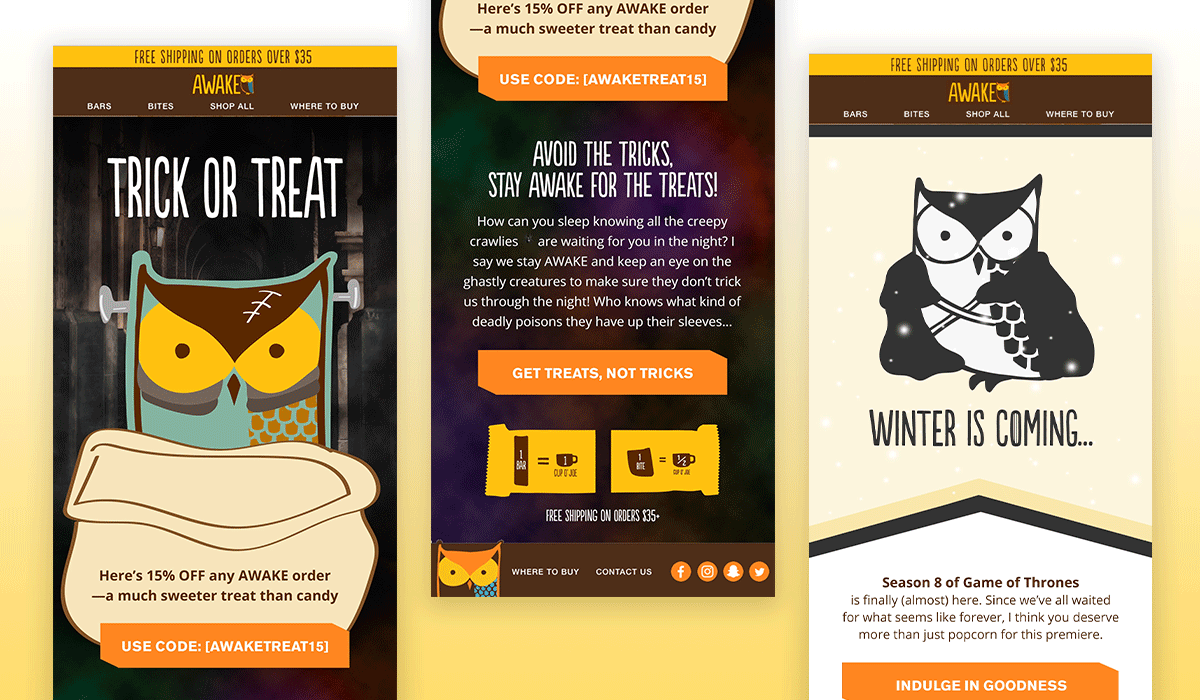 An email for March Madness, Valentines Day, and Pre-Summer Solstice...
This is an email capture I created for their website.

These last emails were for Easter, a hot chocolate recipe promotion, New Years, and for their new flavor Mint Chocolate being promoted around Halloween.